Christmas and New Year are not high on the Moroccan calendar.
There are, however, plenty of Europeans here to get into the festive spirit and celebrate in the sunshine.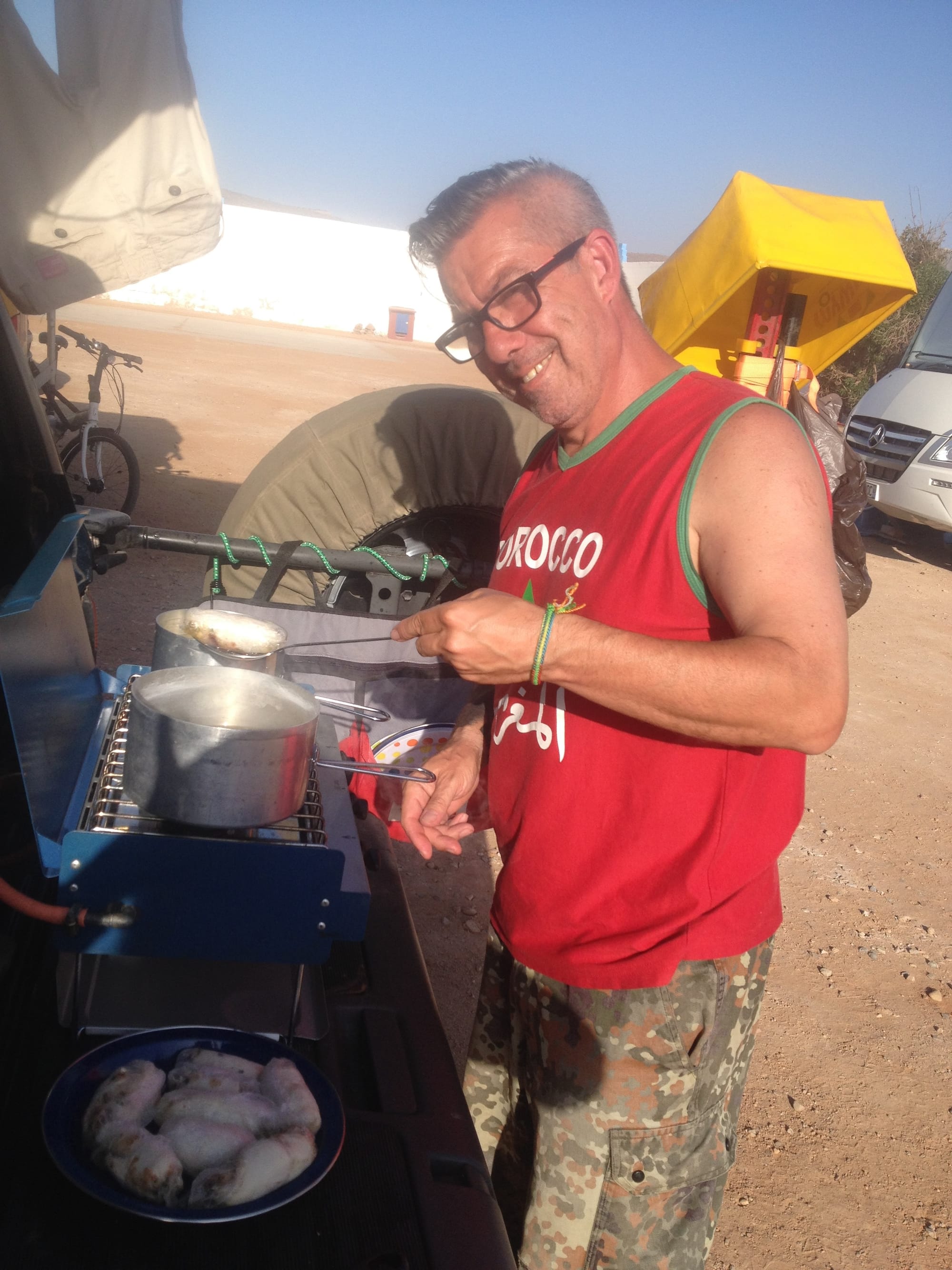 Yep, thats me cooking Christmas dinner in Sidi Ifni on the west coast.
This year we will be doing pretty much the same thing again before heading for Spain in the New Year for our next tour to begin.
A chance to stock up on food and drink items we miss while travelling... just hope the weather in Spain will be as good as here!