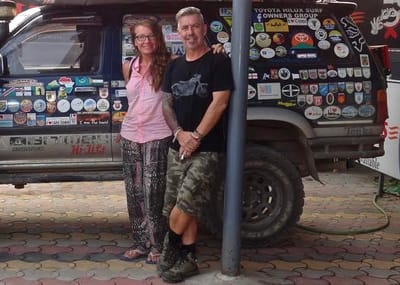 ​​​​Travelling overland through 40 countries in the world we now hope to take the mystery out of overlanding with your vehicle to different places.
We aim to help others to travel and explore independently by introducing them to the joys of Morocco, Mauritania or into deepest West Africa.
With the Overland Morocco Tour team you can choose to get involved with everything from the paperwork to navigation, if you wish, or simply sit back and enjoy the adventure.